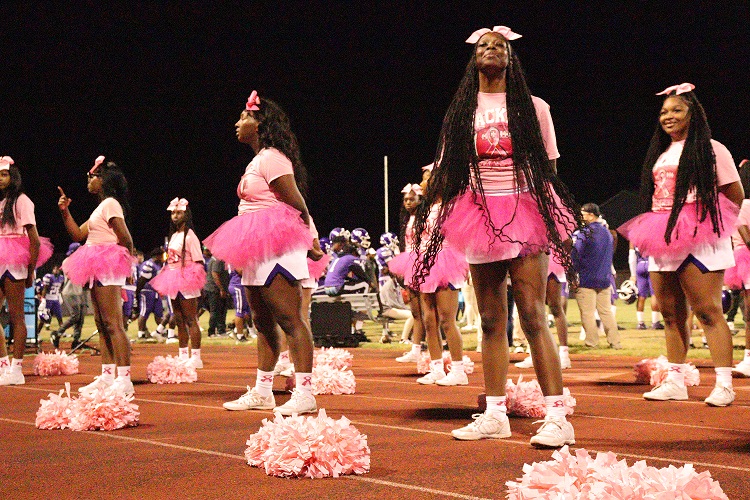 Each week the Panther Play by Play will review the athletic contests from the previous week and look forward to the coming week's action.
Want to come out and cheer on the Panthers? Tickets for all home events can be purchased online.
Cross Country
The Panther Cross Country team participated at the Zachary High School Bronco XC Stampede, which was held on Saturday, October 14th at the historic Port Hudson Battlefield. Woodlawn was led by a pair of underclassmen, each finishing with times to be proud of.
Freshman Kailyn Lebrun led our Lady Panthers with a time of 25:21. The time was fast enough to place Kailyn at the 20th fastest time in the history of the Lady Panther Cross Country team. Sophomore Ty Davis led the Panthers with a time of 19:18, which was good for the 14th best time in school history.
In addition to Kailyn and Ty's PRs, freshman Charge Johnson finished with a PR time of 24:11 in the boys' three mile JV race.
Next up for Cross Country: Thursday, October 26 – EBR Metro Championships
---
Football
While our freshman team was off this week, our JV team hosted the Liberty Patriots Monday night at Panther Stadium. Our young Panthers came out and started the week off right with a strong 28-14 win over Liberty, hoping to give momentum to the varsity team.
That momentum carried over to Thursday night, as the Panther defense stood strong against the Patriots. Woodlawn's stingy defense held Liberty out of the end zone all night, while the offense did enough scoring for the Panthers to get their second win of the season. The final score Thursday night was 13-0.
Next up for Football: Tuesday, October 17 – Freshmen/JV at Catholic; Friday, October 20 – Varsity at Catholic
---
Swim
Our Panther swim team had a bye week this week. Their work in the pool continued with practices held each evening at the Paula G Manship YMCA. Woodlawn will be back in action Saturday at Crawfish Aquatics.
Next up for Swim: Saturday, October 21 – Capital City Swim League at Crawfish Aquatics Bluebonnet
---
Volleyball
Our Lady Panther Volleyball team began district play this week, with matches at Central and versus Scotlandville. The girls also participated in Baton Rouge High School's tournament over the weekend.
The Lady Panthers had a rough week, dropping three matches to only one win. However, the win was a big one over district rival Scotlandville. In a varsity-only match held at Woodlawn Middle on Thursday, our Lady Panthers moved to 1-1 in district 4-5A play with a big win over the Lady Hornets, who went into the contest as the #8 ranked team in Division I.
Next up for Volleyball: Tuesday, October 17 – F/JV/Varsity at St. Joseph; Thursday, October 19 – JV/Varsity at Zachary
---
Winter Sports Practice Underway
Boys' and girls' basketball, boys' and girls soccer, powerlifting, and tennis are all practicing in preparation for their upcoming seasons.