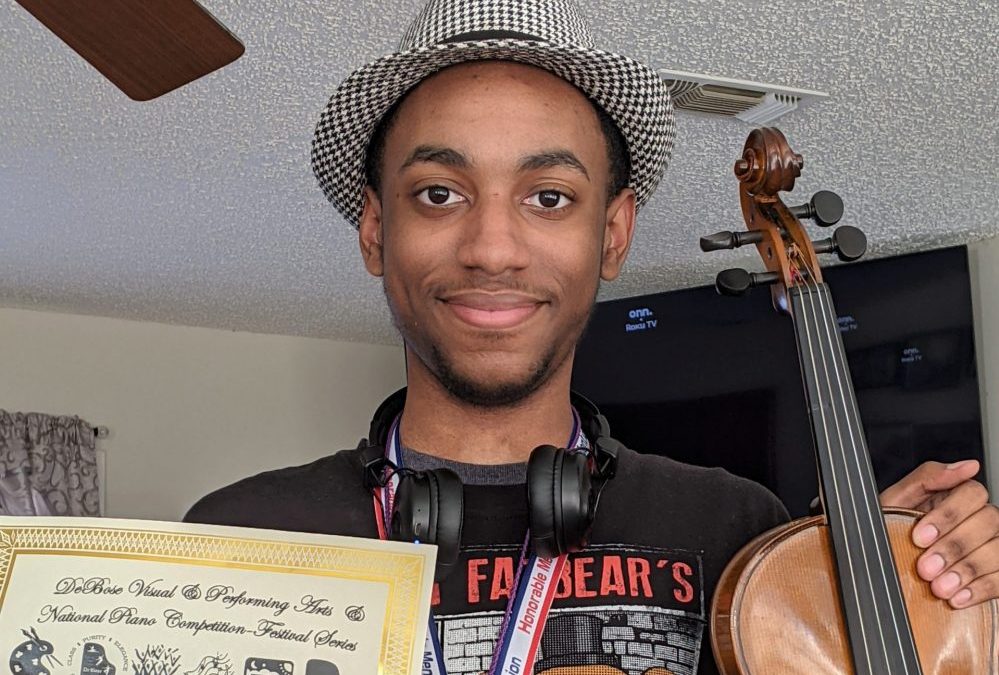 Woodlawn High School's Talented Music students competed virtually for the 2021 DeBose Virtual Fine Arts Festival Series Competition. While Talented Music ensembles have showcased their talents annually at the festival, this year they participated in the inaugural performing arts competition sponsored by the DeBose Foundation. Due to the Covid-19 pandemic, students recorded individual performances to submit for the competition this year.
Woodlawn High School had two Talented Music strings students compete in the Non-Vocal Solo category for the High School Music competition. Talented Music teacher Dr. Yong H. Pan worked with these students to prepare and record their submissions.
Samuel Taylor received an Honorable Mention for his violin performance of Minuet I. Sam has been a part of the EBR Talented Music Ensemble since 2017, and he is in his second year of the Talented Music Program and orchestra at WHS.
Nicole Workman placed third with her violin performance of Handel's Sonata No. 3 in F Major, 2nd Movement. Nicole has enjoyed playing for the WHS Orchestra the last four years and joined the Talented Music Ensemble this year.
Nicole says that "Music is my life. Being a part of the Talented Music Strings Ensemble has allowed me to improve my technique because we work more individually." Nicole recently auditioned and received a scholarship offer to join the University of Louisiana at Lafayette orchestra.
Congratulations to both of our WHS Talented Music Strings Students for their accomplishments in the 2021 DeBose Virtual Fine Arts Festival Series Competition.
You can watch the entire Virtual Festival Competition by clicking here.
For more information on the Gifted and Talented Programs at Woodlawn High School, please contact Gifted Site Coordinator Danelle Miller at [email protected]