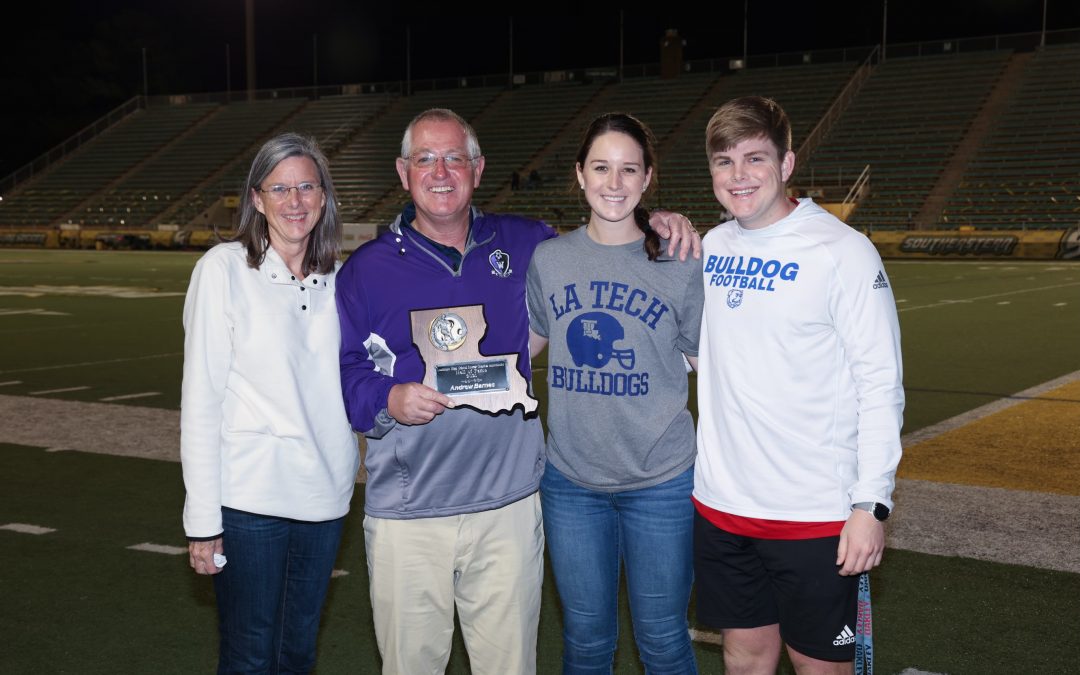 Andrew Barnes, who was the Head Soccer Coach for both the boys and girls programs at Woodlawn High, was recently inducted into the LHSSCA Hall of Fame. Barnes was the head of the boys program from 2001 through 2019, and led the girls program from 2011 through 2016.
During Barnes' 18 year career, he has coached over 500 games and won numerous District Championships. Coach Barnes guided the Panthers to 11 playoff appearances, which included four Bi-District finishes, one Regional finish, two Quarterfinal finishes, three Semi-Final finishes, and one Finals appearance.
"When I walked into Mr. McCann's office, at the old school, I never would have dreamed that I would coach at Woodlawn that long," remembered Barnes. "I loved my time at Woodlawn. The administration always completely supported me. I was never told 'no' by any of the four principals that were there during my time."
It was during the 2007-2008 season that Coach Barnes led the Woodlawn boys on an historic run to the finals. In the state semi-finals that season, Woodlawn, who was one of the lowest seeds in the playoffs, upset the favorites, Jesuit. This led to a state championship game versus Caddo Magnet.
Although the Panthers fell short and finished runner-up, their run to the finals that year is one of the most well remembered playoff runs of all time.
Coach Barnes has been selected District Coach of the Year seven times, as well as Baton Rouge All Metro Coach of the Year twice. He was also selected to be a coach in the LHSSCA All-Star game three times, twice as an Assistant Coach, and once as Head Coach.
"The soccer program at Woodlawn during my time there was a family," explained Barnes. "It was a small group of very committed, dedicated people. In my 18 years, I only had four assistant coaches and only four concession workers. They stayed with me for the long haul."
"I still keep in touch with many of my former players. I still love the phone calls, and even the impromptu visits to my home that last a little too long!"
Coach Barnes is married to Gretchen Barnes. Together they have three children, Jonathan, Emilie, and Jacob. All three of the Barnes children attended Woodlawn High, and of course, played soccer for Coach Barnes.
Current Woodlawn Principal Scott Stevens praised Coach Barnes' as a coach and member of the Woodlawn family.
"Andrew was exactly what every Athletic Department looks for in a coach. He had the ability to connect with his student-athletes in a way that not many coaches can connect. His players wanted to win for him as much as they wanted to win for themselves. He deserves this recognition as much as anyone that has ever coached at Woodlawn High."