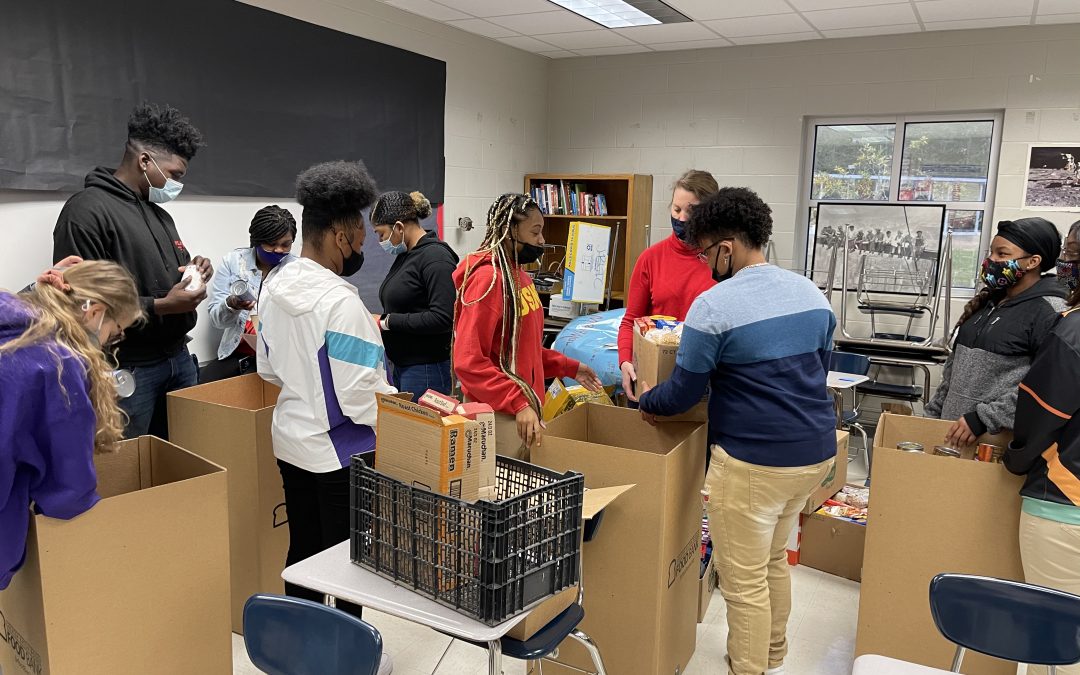 The Woodlawn High School ICare Club used their meeting time during Club Days discussing how they could help the local community. They decided to sponsor a Food Drive.
With the help of their ICare sponsors, Mrs. Singletary and Mrs. Tietje, members of the club discovered that the Baton Rogue Food Bank was in desperate need of food items. Several devastating hurricanes and COVID-19 had taken their toll on the Food Bank's supplies.
Students in the club promoted the Food Drive on their own, creating digital art, posters for the campus, and by spreading the word. They also decided to sponsor a competition between first hour classes, promising free dress and donuts as rewards!
After two weeks of collecting goods, our Panthers had donated over 2,000 non-perishable goods to donate to the Baton Rouge community during the holidays.
Mrs. Singletary expressed how pleased she and Mrs. Tietje were with the results of the drive.
"We are so proud of the ICare students for how hard they worked, and of Panther Nation for giving to those in need this holiday season. 2020 has not been the best year, but hopefully our Panthers can bring some joy this holiday season."