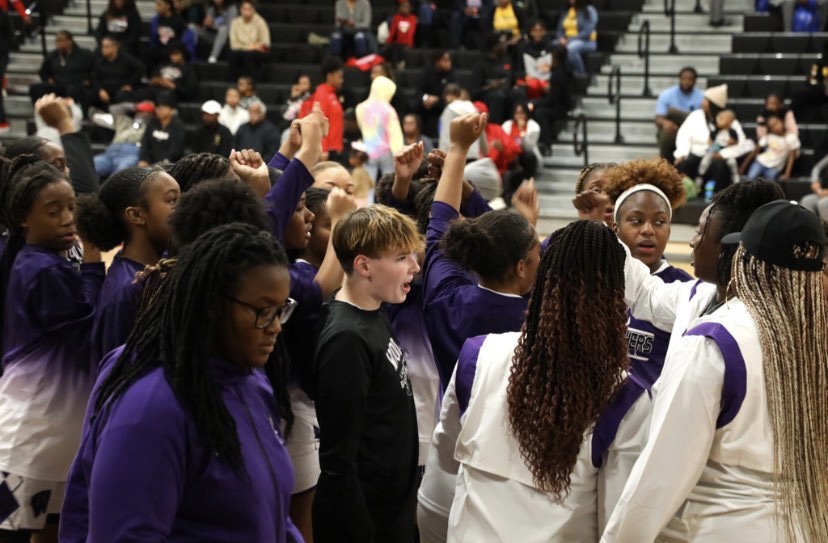 The Lady Panther basketball team will enter district play Friday after winning 10 of their last 12 games, including the last four games. Woodlawn carries a 20-6 record going into district.
Seniors Amaya Dedeaux, Qiana Dotch, Adrienne East, and Reagan McDowell were recognized at Senior Night versus Capitol on Wednesday, January 25th. Woodlawn came away with a 62 to 35 victory.
"We are playing confidently right now," said Dedeaux. "But we understand that the district is tough, and we will be playing very tough teams. So we have to pick our play up a notch."
In front of a large crowd, the Lady Panthers and Lady Lions traded baskets for much of the first quarter Wednesday night. Once Woodlawn settled down defensively, they took a lead they would not relinquish. Woodlawn led at the end of each quarter.
"Coach Dedeaux stressed defense at halftime," said Dotch. "She said that we had to take care of the basics, play fundamental basketball, and play hard on defense. She said that if we did those things, the offense would come naturally."
"I just think that it was an emotional night for everybody because it was Senior Night," added Dotch. "Once we got past those emotions, we settled down and played better."
Woodlawn currently has a top-ten power ranking, according to GeauxPreps.com. However, the seniors know that they have to finish the season strong to keep that ranking and a home playoff game.
"Having a home playoff game in the first round would be extremely important to us," said Dedeaux. "We need to perform at our highest level to keep our power ranking high enough to host that first round game."
Following the district opener at Central, Woodlawn will host Scotlandville on January 31st. The Lady Panthers will then travel to Zachary on February 3rd.
Woodlawn finishes the final week of the regular season by hosting Liberty on February 7th and traveling to St. Joseph's Academy on February 9th.
Tickets for all home games can be purchased by following the link here.