Two Woodlawn High School Seniors were recently recognized by the East Baton Rouge Parish School Board for receiving national honors.
Joshua Serio and Ray Sierra attended a reception on Thursday, October 17, 2019 before the monthly school board meeting. The seniors were then recognized at the meeting, along with other twenty-seven other EBR students.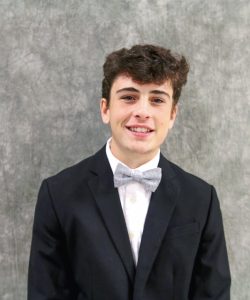 Joshua is in the Gifted Program at Woodlawn High and currently carries a 4.3 GPA. He was recognized as a National Merit Semifinalist. There are approximately 16,000 Semifinalists in the nation, and these academically talented high school seniors have an opportunity to continue in the competition for some 7,500 National Merit Scholarships worth more than $32 million that will be offered in the spring. To be considered for a Merit Scholarship award, Semifinalists must fulfill several requirements to advance to the Finalist level of the competition. About 90 percent of the Semifinalists are expected to attain Finalist standing, and about half of the Finalists will win a National Merit Scholarship, earning the Merit Scholar® title.
Over 1.6 million juniors in about 22,000 high schools entered the 2019 National Merit Scholarship Program by taking the 2017 Preliminary SAT/National Merit Scholarship Qualifying Test (PSAT/NMSQT®), which served as an initial screen of program entrants. The nationwide pool of Semifinalists, representing less than one percent of U.S. high school seniors, includes the highest scoring entrants in each state. The number of Semifinalists in a state is proportional to the state's percentage of the national total of graduating seniors.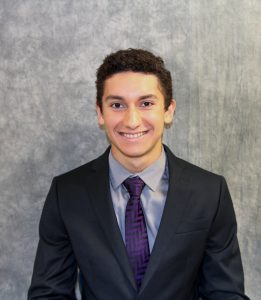 Ray, who is also in the Gifted Program at Woodlawn High, carries a 4.5 GPA. He was recently selected as the 2019-2020 Student of the Year at Woodlawn High. Ray was recognized as a National Hispanic Scholar and was also recognized as a National Merit Commended student. The National Hispanic Recognition Program recognizes approximately 5,000 Hispanic/Latino juniors each year as National Hispanic Scholars from among the more than 400,000 juniors who take the PSAT. As with the National Merit Scholarship Program, NHRP uses the junior year PSAT/NMSQT as the qualifying test. Students must carry a minimum 3.5 GPA to be considered for the recognition.
More than two-thirds (about 34,000) of the approximately 50,000 high scorers on the PSAT/NMSQT® receive Letters of Commendation in recognition of their outstanding academic promise. Commended Students are named on the basis of a nationally applied Selection Index score that may vary from year to year and is typically below the level required for participants to be named Semifinalists in their respective states. Although Commended Students do not continue in the competition for National Merit® Scholarships, some of these students do become candidates for Special Scholarships sponsored by corporations and businesses.
In addition to their academic success, both Josh and Ray have excelled outside of the classroom while at Woodlawn High. Josh is a four-year letterman in the sports of football and baseball. Ray has lettered in the sports of football, baseball, powerlifting, soccer, and track during his time at Woodlawn High. He also is a member of Beta Club, National Honor Society, and Youth Legislature.
After graduation in May, Josh plans to attend Louisiana State University and major in Engineering. Ray expects to attend Massachusetts Institute of Technology and major in Aerospace Engineering.