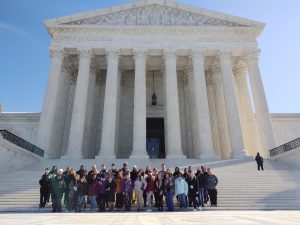 A group of Woodlawn High students, families, and faculty members were fortunate enough to visit the nation's capital over the Mardi Gras holiday. Over 40 members of the Panther community traveled by bus to Washington, D.C. to enjoy some of the history that the city had to offer.
The group left Baton Rouge on February 19th and made the overnight drive to Washington, D.C. While on the trip, the group toured the city and surrounding area non-stop. They visited many of our nation's museums, monuments, and historical buildings. Highlights included visits to the White House, the United States Capitol, Arlington National Cemetery, George Washington's Mount Vernon, where the group celebrated George Washington's 288th birthday. The group also visited the Supreme Court, Ford's Theater, the Federal Reserve, the National Archives, the United States Holocaust Memorial Museum, the National Museum of African American History and Culture, the Lincoln Memorial, and the National Air and Space Museum.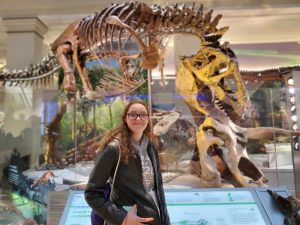 The group left Washington on Monday, February 24th, stopping at the American Civil War Museum in Richmond, Virginia. They arrived back in Baton Rouge on Tuesday morning and returned back to school on Wednesday.
Students Harrison Breland-Triche and Yolani Dickens enjoyed the trip, stating that they stayed busy the entire trip, learned a lot, and met lots of students that they did not know before the trip. They each thanked Ms. Hauptman and Ms. Smoorenburg for spearheading the trip.
The group had support from many local businesses, and the trip could not have been as successful as it was without the help of the people at these wonderful establishments: All-Star Automotive Group, Coca-Cola of Baton Rouge, Costco, Cracker Barrel, Five Guys, Hi Nabor Supermarket, McDonald's Valluzzo Companies, and Modern Acupuncture.
To see more pictures and trip specifics, follow @woodlawnapgopo on Twitter!