Upcoming Events for Future Gifted, Talented, & Great Scholars Academy Panthers:
WHS Future Panther Open House – Thursday, October 7 from 8:00-11:00AM in the WHS Library
Picnic in the Park – October 29 from 10:00AM-2:00PM at the BREC Park on the corner of Tiger Bend & Jones Creek Rd.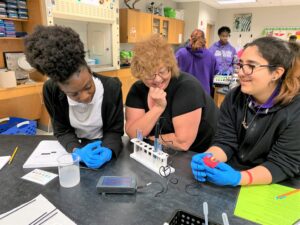 Welcome to Woodlawn High School! Established in 1949, Woodlawn High School has remained a cornerstone of the southeast Baton Rouge community and ranks among the top high schools located in East Baton Rouge Parish. The 57 acres campus encompasses over 64 instructional areas, including 2D and 3D art studios, sewing and culinary arts labs, a multimedia computer lab, career resource center, stadium and athletic complex.
Woodlawn High School is the fastest growing high school in the district with over 1400 students! Scholars in grades 9-12 can participate in specialized academic and arts programs, including: Gifted, Great Scholars Academy, Scholastic Academy, Talented Music, Talented Theatre, and Talented Visual Arts. With an average class size of 20 or less, these academic programs offer scholars an individualized and differentiated education that features inquiry-based learning, Socratic seminars, and capstone projects.
Talented visual art and theatre classes feature a 12:1 student-teacher ratio. Talented Music students meet with their Talented teachers in small groups or pairs. All Talented classes are taught by professional artists, musicians, and thespians allowing Talented students to make professional connections, advance their artistic talent and further develop their career portfolios.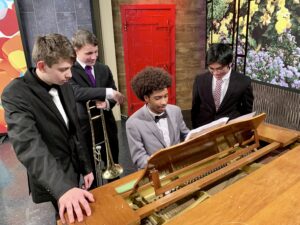 Gifted and Talented scholars are able to jumpstart their college career by earning college credit in one or more of the 30+ Advanced Placement and Dual Enrollment courses offered at WHS. Through our one-of-a-kind, personalized college and career advising program, Gifted and Great Scholars Academy students are able to plan and prepare for a highly affordable, often debt-free, path to college that matches their unique interests and goals.
Gifted and Talented students achieve success at top-tier state and national institutions. Gifted and Talented alum are currently enrolled in nationally competitive programs at Cornell University, Rice University, University of Notre Dame, and the California Institute of Art. Popular in-state selections for students include LSU A&M Ogden Honors College, Louisiana Tech Honors College, and Xavier University of New Orleans. Talented musicians perform with the LSU Golden Band from Tiger Land and the Human Jukebox at Southern University and A&M College.
Gifted and Talented student athletes have received scholarship offers to some of the nation's most competitive universities. From first time athletes to life-long players, at Woodlawn High School, student athletes of all of levels develop the athletic skill, competitive spirit, and character necessary to succeed on and off the field.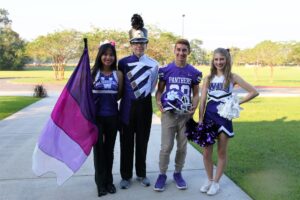 At Woodlawn High School, student life centers around leadership, philanthropy, and special interest groups with over 75 student organizations and athletic teams. Gifted and Talented scholars often join more than one organization, participate in a sport, are members of a performance group, and/or hold a job outside of school. Gifted and Talented scholars are celebrated for their accomplishments within the school and in the community.
Please visit www.woodlawnhighbr.org to learn more about Gifted and Talented Programs at Woodlawn High School. At the bottom of the homepage, fill out the form under "Contact Us" for more information or to schedule a school tour.
For an overview of all of the programs available at Woodlawn High, please view the Gifted & Talented Programs Introduction Video on our YouTube Channel.