At the end of April, Lost N Sound, Woodlawn High School's A Capella group, attended the National A Capella Convention in Memphis, Tennessee. During their trip, the group was able to visit the Memphis Zoo and explore Beale Street while learning about the history of music in Memphis and about celebrities, both past and present, affiliated with the city.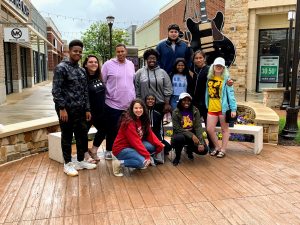 While at the convention, the students attended classes and showcases where they witnessed other groups perform and learned how to better themselves as performers to reach and exceed their level of professionalism. During this time, LNS also received a private class from an expert in the A Capella industry.  This year, the group had their masterclass with Chris Brody, who is an A Capella arranger, clinician, sound engineer, producer and member of Inverse Vocals, a Michigan based A Capella group.
LNS used the trip to Memphis as a learning and bonding experience for all members. This is one of the most memorable moments of being in LNS and it has one of the biggest impacts on our views of being a performer.