Rebeca Aguilar '18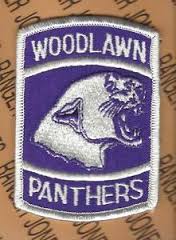 Tonight, Wednesday, September 28th, from 6:00 – 8:00 pm, Woodlawn JROTC is going to have a Family Night in which they will promote students from last year to their new positions.
Colonel Keys said, "This is [their] second year bringing back this Family Night event. Parents, friends, and even students can go to this event and support those students that are being promoted." In order to attend, students should have let Colonel Keys know that they are attending and how many guests are attending so that Chef Oubre is able to prepare enough plates of food. This is not an obligatory meeting, but if students or family members want to come and support a JROTC student, they are welcome to do so.
When they are done announcing new positions, Colonel Keys is likely to talk about events that are coming up, including the military ball, JROTC competitions, etc. This is going to be a wonderful night not only for the Woodlawn JROTC staff who will be holding this event for their second time, but also for those students who are being promoted this year. This is a time to celebrate these students, which is why this event is so important.