This is part two of a four part series highlighting the students named to represent Woodlawn High on the 2016 Homecoming Court. Tomorrow will be part three, in which the sophomores will be spotlighted, followed by part four on Thursday in which the freshman maid will be spotlighted.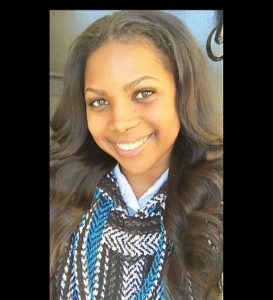 Miracle Harris

Miracle was born here in Baton Rouge on October 15, 1999. After attending Baton Rouge Magnet High School during her freshman year, Miracle transferred to Woodlawn High. Miracle currently carries a 2.5 GPA. Miracle fondly remembers Biology with Ms. Diggs, who she says is the best teacher ever. She loved traveling on different field trips to see swamp lands and animals at the Audubon Zoo. Miracle is looking forward to all of this week's Homecoming festivities, AB Honor Roll Ceremony, Prom, and Junior Takeover Day. She has enjoyed Coach Mosby's Psychology class the most so far this year. When asked what the class of 2018 could do to make Woodlawn a better place, she says "Stop the drama, focus on grades instead. Contribute to the school!"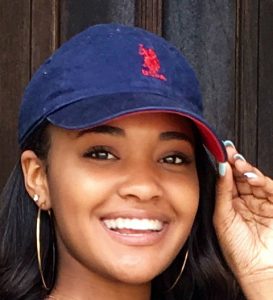 Tyler Price
Tyler was born on December 21, 1999 in Seattle, Washington. Tyler has been at Woodlawn all three years of her high school career. Her favorite memory at Woodlawn dates back to her freshman year. She loved the block party that was held on campus after the football game. So far this year, Tyler is enjoying Spanish II with Ms. Reed. Tyler is most looking forward to attending prom. Tyler says that one thing that she would love to see the class of 2018 do is "come together as a school and end all of the drama so that there are no problems on campus."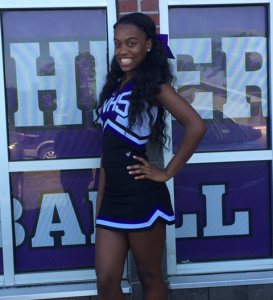 Renee' Robertson
Renee' was born in New Orleans on December 9, 1999. She has been a student at Woodlawn all three of her high school years, and has maintained a 3.7 GPA. Renee' has been a member of the cheerleading team here at Woodlawn, and recently joined the Beta Club. Her favorite memories at Woodlawn were Homecoming Spirit week and the Sadie Hawkins Dance last year. Renee' is looking forward to ordering her class ring later this school year! Ms. Collins English class has been her favorite class this year. Renee' says she is looking forward to the class of 2018 coming together and having fun their junior and senior years.