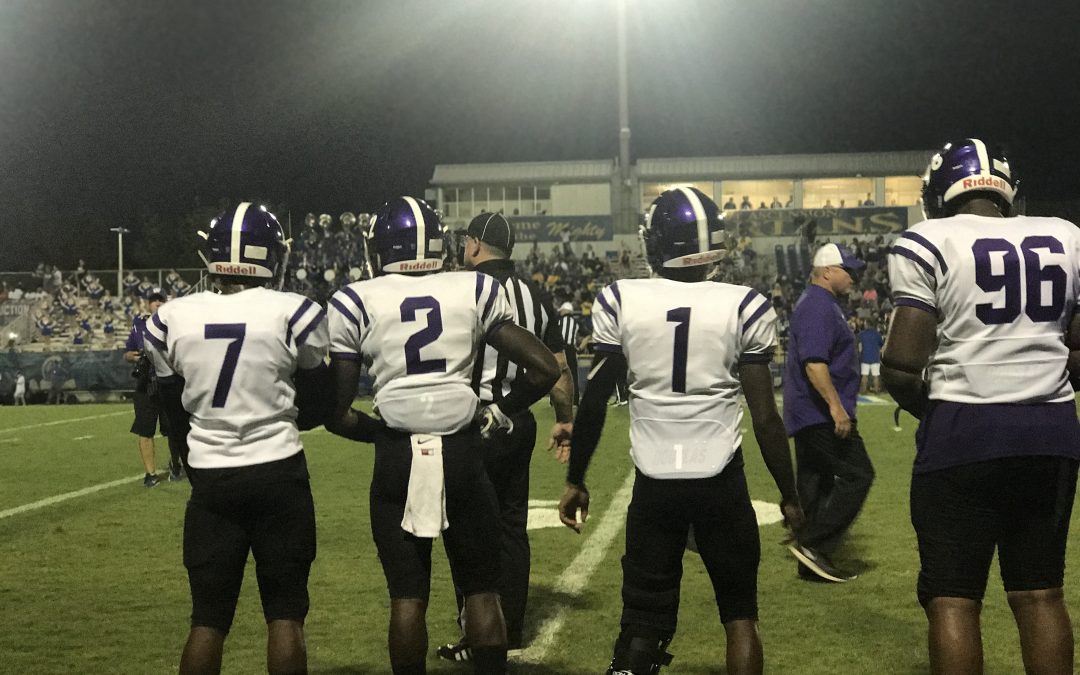 With the beginning of the 2018-2019 school year comes the beginning of 2018 Fall Sports. Cross Country, Football, Swimming and Volleyball seasons begin in August. Practices for all four sports are currently underway, with the first official contest for each of the sports taking place in the final week of August.
Students interested in participating in any of these fall sports are invited to contact the prospective head coaches. While some sports have limitations on students returning to Woodlawn High School, all freshmen and new students are invited to participate.
Students interested in running Cross Country should contact Coach Rogers ([email protected]). Coach Rogers can be found in the library throughout the school day.
Coach Luquet ([email protected]) is the Head Football Coach. Coach Luquet invites all new students and all freshmen who are interested in playing football to speak to him in the courtyard before school or during either lunch shift.
Ms. Heyer ([email protected]) invites all students, new or returning, who are interested in swimming to see her in room 1208 during their lunch shift.
All new students interested in playing volleyball should see either Coach Malpica ([email protected]) or Coach Gonzalez ([email protected]). Coach Malpica can be found in room 1211, while Coach Gonzalez can be found in the gym.
In addition to the four sports beginning now, several other sports will begin practice and contests during the fall semester. Wrestling, led by Coach Guidry ([email protected]) can begin practice on October 1st. The boys and girls basketball teams can begin practice on October 8th. Students interested in basketball should contact Coach Fernandez ([email protected]).
Boys and girls soccer will be the next sports to begin practicing, with the first official practice date set on October 22nd. Female students interested in playing soccer this year are asked to see Coach Hampton ([email protected]) in room 206 as soon as possible. Male students should listen for upcoming announcements from Coach Barnes ([email protected]).
Powerlifting will begin in November. Athletes interested in powerlifting should speak to Coach Baronich ([email protected]).
While bowling, golf, and tennis will not begin until the spring semester, interested students are invited to contact their coaches now. Prospective bowlers should contact Coach Gonzalez. Coach Malpica should be contacted by any interested golfers. Any students interested in joining the tennis team should contact Coach Broussard ([email protected]).
With the multitude of fall sports going on at Woodlawn, the hope is that every student is able to find something to interest them!