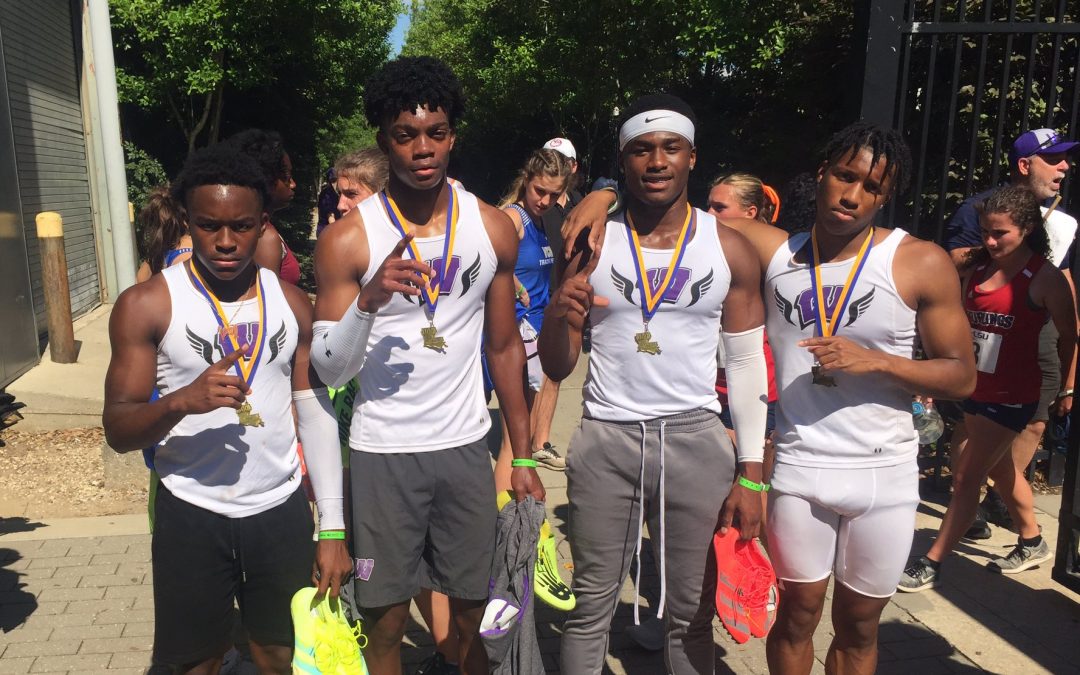 For the first time in the school's history, Woodlawn High School has claimed the 4×200 Meter Relay 5A State Championship.
The team of J'Marcus Sewell, Jordan Matthews, Lanard Harris, and Jay'veon Haynes out raced the field at Saturday's LHSAA/Allstate Sugarbowl Class 5A Track and Field Meet. The team won the District Championship at Catholic High on April 22nd with a time of 1:27.90. On April 29th, the Panthers ran a 1:26.99 at the LHSAA Region II Meet, which put them second in the Region and the State behind Zachary.
However, the Panthers did not let the underdog status deter them. After the second leg of the relay, the Panthers found themselves in fourth place, behind Ruston, Zachary, and Dutchtown. It was at that point that senior Lanard Harris received the stick. Harris made up the deficit, and put anchor Jay'veon Haynes in a virtual tie with Zachary going into the final 200 meters.
Haynes did the rest of the work, out-sprinting the other competitors to the finish line. The final time of 1:26.14 shaved nearly a second off of their time at the Regional Meet. The time ranked the Panthers as the fastest 4×200 Meter Relay team in the state of Louisiana this season, and also placed them as the 17th fastest time in the nation!
In addition to the 4×200 Meter Relay, Harris placed second in the two individual events in which he qualified. Harris ran the 110 Meter Hurdles in 13.95, which was a PR in the event. In the 300 Meter Hurdles, Harris ran a time of 36.91. Any other year, that time would have not only made Harris the State Champion, but also the state Composite Record Holder. Unfortunately, the gold medal winner from Ouachita ran a 36.42. Both times broke the previous record of 37.40 from 2007. Harris' time in the 110 Meter Hurdles ranks him 17th in the nation, and his 300 Meter Hurdle times ranks him eighth.
Sewell was also able to score points for the Panthers at the State Meet. As the only sophomore running against eight seniors, Sewell came in fifth with a time of 10.63.
With only four athletes, Woodlawn High finished seventh out of 38 teams who scored points.
The Panthers return a solid core of track athletes for the 2022 season. Student-athletes who are interested in participating in track should contact Athletic Director Elmo Fernandez at [email protected] or Kristin Guidry at [email protected].