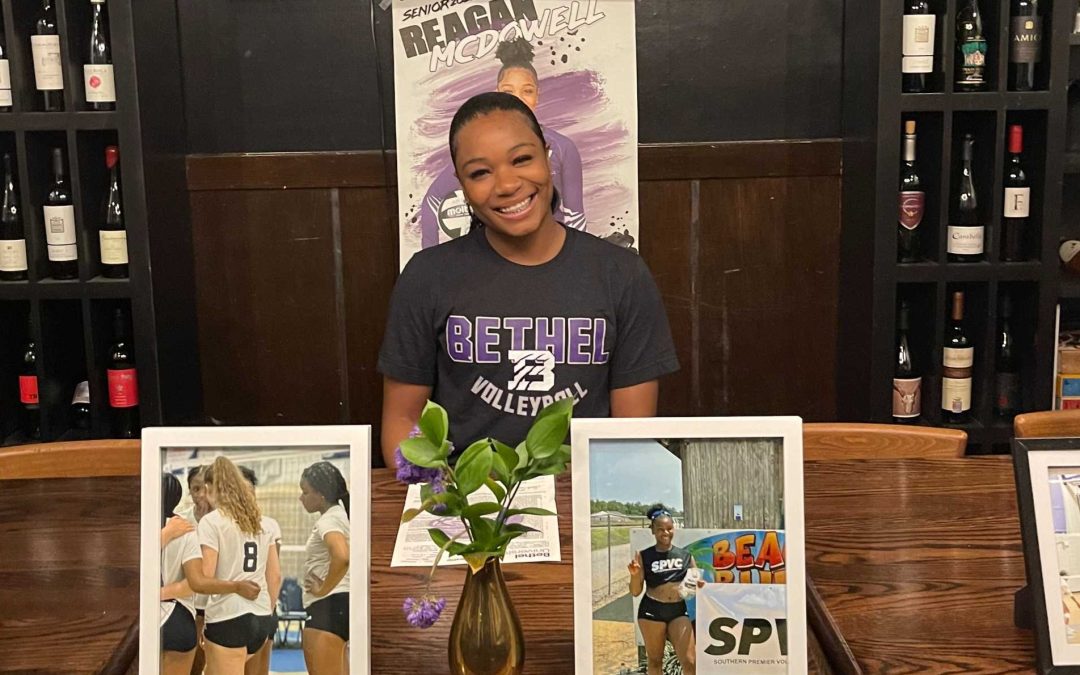 Reagan McDowell is a Panther. She went to Woodlawn Elementary, Woodlawn Middle, and chose to attend Woodlawn High.
"I'm a Woodlawn Baby. I went to all of the Woodlawn's," said McDowell. "And of my family went here. My mom and dad both came here. I didn't want to have to start over somewhere new."
Starting over somewhere new is ex
actly what is now in store for McDowell. Over the weekend, she signed paperwork to continue her academic and athletic career at Bethel University in McKenzie, Tennessee.
While McDowell has been a multiple sport athlete at Woodlawn – she has been an All-District player in the sports of volleyball, basketball, and softball – she will now focus all of her athletic time and energy on the volleyball court.
"I feel like volleyball is the sport that I worked most at. I got better as I worked and realized I could do more and play at the next level."
Bethel University is an NAIA school in the Midsouth Conference. Led by Head Coach Starla Cupples, the Lady Wildcats finished the 2022 season with a 22-10 record. Cupples is obviously excited about adding McDowell to the program.
"Reagan is a pretty dynamic player," said Cupples. "I really like her quickness, and when you combine that with her power, I think she will be a good player to have through the years."
McDowell will report to Bethel in early August, and the season will begin a short three weeks later.
"I want to thank all of my coaches first. And I also want to thank my family for being my biggest supporters," said McDowell. "They have always been there for me, whether it be in sports or in other areas of life. I thank them for always pushing me to better myself and helping me realize my goals."