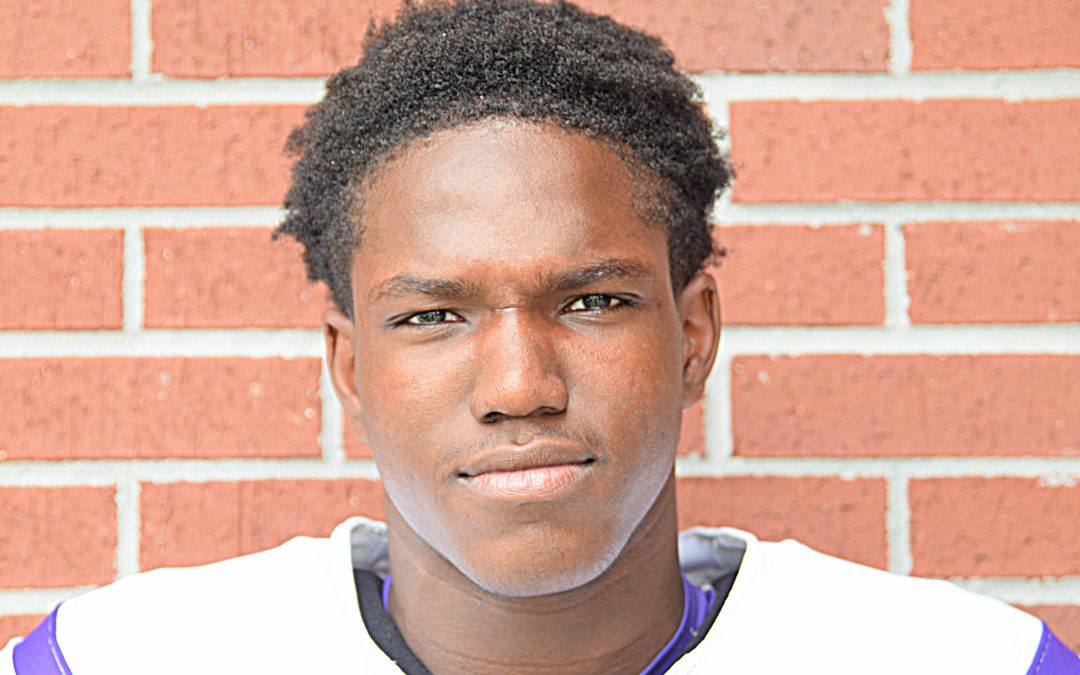 Junior Kerrington Hill was recently selected by voters to receive the 2017 High School Junior Volunteer Scholarship from the Greater Baton Rouge State Fair Foundation. The scholarship is valued at $500.
Hill, a 17-year old junior originally from West Monroe, currently maintains a 3.3 GPA while participating in football. Hill was a team captain on the 2016 Panther Football team, while playing linebacker. He is also a member of the BETA Club, Culture Club, the ICare Team Spirit Club, and National Honors Society at Woodlawn High.
Following the Baton Rouge flood in the fall of 2016, Hill and his Panther teammates assisted in cleaning and demoing homes that were impacted by high waters. When he was not helping the football team work on homes, Hill assisted family and friends in the area who worked on their homes.
"Helping those in need after the floods taught me to be grateful for what I have," said Hill. "I learned how important it is to help others that need help."
After graduation, Hill plans on attending a university in order to study Marketing and Business. While he is undecided on where he will continue his education, Hill says that he has looked at both LSU and Morehouse College.
The Greater Baton Rouge Fair Foundation has been able to provide scholarship awards to students in each high school in East Baton Rouge Parish and surrounding parishes for 22 years. The award is given to a student who has given his or her own time as a volunteer both in school activities and in activities outside of school.
Hill's picture will be featured in the Advocate, as well as at www.gbrsf.com.