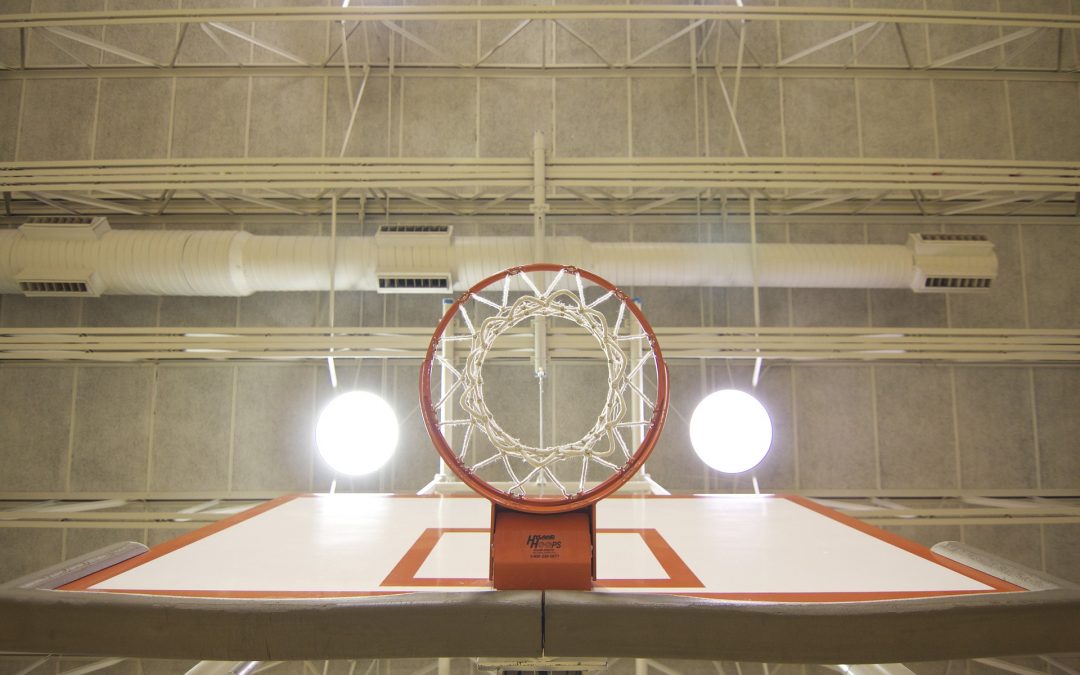 April 8th was the start of something spectacular! Four groups participated in the student vs. teacher basketball game: freshman (black jerseys), juniors and sophomores (white jerseys), seniors (purple jerseys), and teachers. There were three games total, each consisting of two, give minute matches. The first two games acted as elimination games to see what what grade level would play against the teachers.
The first game was the freshman vs. the juniors and sophomores. The juniors/sophomores started the game with two lightening fast scores. Freshman were able ot grab hold of the ball, but it was snatched back by the juniors/sophomores and they scored once again. Each team performed some nice spins while chasing after the ball, but the juniors/sophomores obliterated the freshman with a final score of 21 to 6. The second game was between the juniors/sophomores and seniors. Right off the bat, one can see that was going to be a close match; the juniors/sophomores and seniors went back and forth until the juniors/sophomores got the first point. At one point during the game, the juniors/sophomores performed an outstanding dunk; however, they do not get the point. The game ended with the senior's victory of a final score 14 to 9.
After an amazing half time performance by the cheerleaders, the final game arrived: seniors vs. teachers. This had to eb the best game out of them all. The seniors did a good job blocking the teachers, but the teachers found a hole and made the first score of the game. This was a close game, much like the last one. One person who stood out in particular was Coach Lewis. He was, by far, the best blocker and proved to be a huge handicap to the seniors by scoring five times. The final score was 12 to 9, with the teachers being victorious.