2017 Woodlawn Varsity Football Schedule
Date
Time
Opponent
Place
08/17/17
5:00
Dutchtown Scrimmage
Dutchtown
08/25/17
7:00
East Ascension Jamboree
East Ascension
09/01/17
7:00
Live Oak
Woodlawn
09/08/17
7:00
Hammond
Hammond
09/15/17
7:00
Broadmoor
Broadmoor
09/22/17
7:00
Lake Area New Tech
Woodlawn
09/29/17
7:00
St. Martinville
Woodlawn
10/05/17
7:00
St. Michael* Homecoming
Woodlawn
10/13/17
7:00
Tara*
TBD
10/20/17
7:00
Lutcher*
Lutcher
10/27/17
7:00
Plaquemine*
Woodlawn
11/03/17
7:00
Parkview Baptist* Senior Night
Woodlawn
11/10/17
TBD
Bi-District Playoffs
TBD
* Denotes District 6-4A Games
2017 Woodlawn Junior Varsity Football Schedule
Date
Time
Opponent
Place
08/30/17
7:00
Live Oak
Live Oak
09/06/17
7:00
St. Amant
St. Amant
09/13/17
7:00
Broadmoor
Woodlawn
09/20/17
7:00
Dutchtown
Woodlawn
09/27/17
7:00
Plaquemine
Woodlawn
10/04/17
7:00
St. Michael
St. Michael
10/11/17
6:00
Tara
Woodlawn
10/18/17
6:00
Lutcher
Woodlawn
10/25/17
7:00
Plaquemine
Plaquemine
10/30/17
6:00
Parkview Baptist
Parkview Baptist
2017 Woodlawn Freshman Football Schedule
Date
Time
Opponent
Place
08/30/17
5:00
Live Oak
Live Oak
09/6/17
5:00
St. Amant
St. Amant
09/13/17
5:30
Broadmoor
Woodlawn
09/19/17
6:00
Dutchtown
Dutchtown
09/27/17
5:00
Plaquemine
Woodlawn
10/4/17
6:00
Scotlandville
Woodlawn
10/10/17
6:00
Central
Woodlawn
10/18/17
6:00
Live Oak
Live Oak
10/25/17
5:30
Plaquemine
Plaquemine
Woodlawn Football Twitter
2016 Football All-District
Jacob Barnes – P, 1st Team
Edward Ducre – OL, 1st Team
Anthony Hardesty – OL, 2nd Team
Kerrington Hill – LB, 2nd Team
Xavier Lodge – DB, 1st Team – RB, 2nd Team
Shaun McCray – LB, 2nd Team
Javin Myers – RB, 1st Team
Kendrell Shaw – DL, 1st Team
Two former Woodlawn High School coaches with a rich history in Louisiana were recently elected to the Louisiana High School Sports Hall of Fame. Kenneth "Kenny" Almond and Don Jones were both members of the 2017 Induction Class. The coaches, along with seven others, were inducted at the 39th Annual...
Read More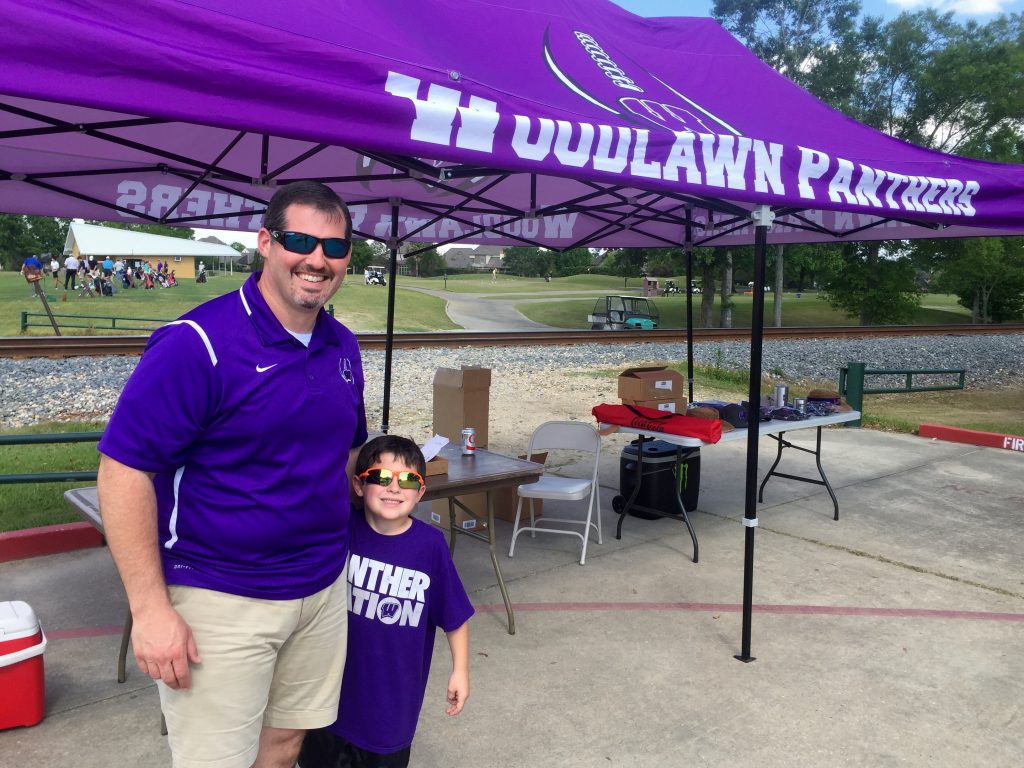 Chad Sabadie, EBR School System As Woodlawn High School strives to get the word out that it's entered a new era of its storied history in Baton Rouge, a growing tradition was once again prominently displayed on the links. Coach Daniel Luquet and the Woodlawn Football Program hosted its second...
Read More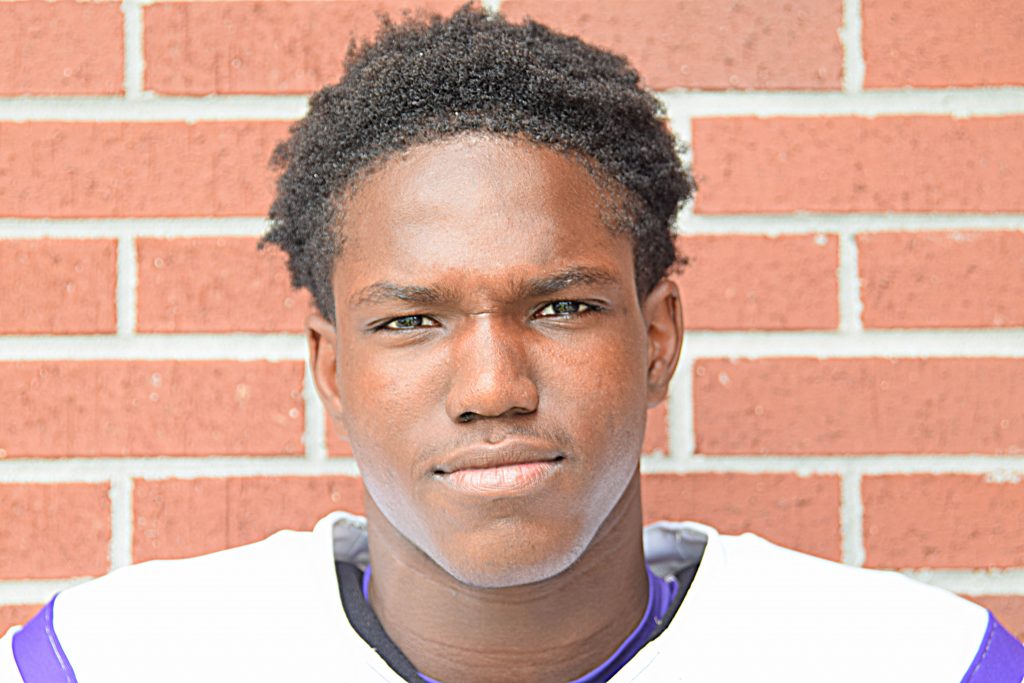 Junior Kerrington Hill was recently selected by voters to receive the 2017 High School Junior Volunteer Scholarship from the Greater Baton Rouge State Fair Foundation. The scholarship is valued at $500. Hill, a 17-year old junior originally from West Monroe, currently maintains a 3.3 GPA while participating in football. Hill was a...
Read More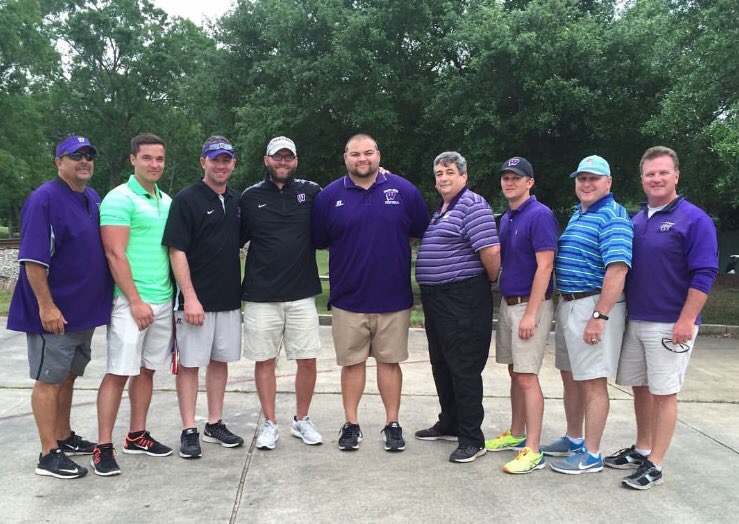 The Panther football team will host their Second Annual Golf Tournament on Monday, April 10th. The tournament will once again be held at Santa Maria Golf Course, located at 18460 Santa Maria Parkway. The four-man scramble tournament will have a morning and afternoon tee time again this year. The morning golfers...
Read More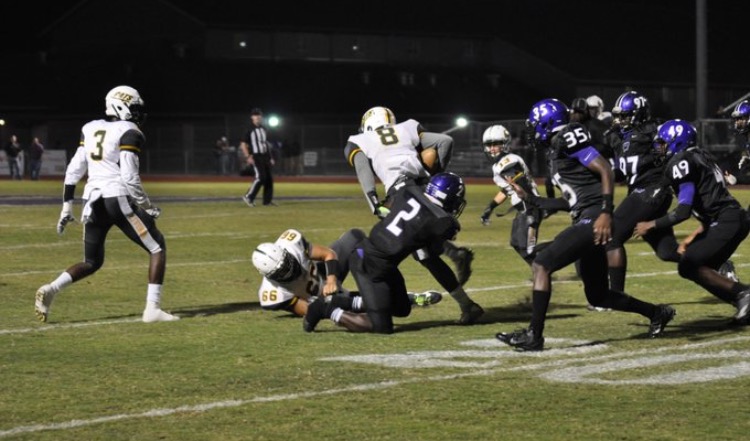 Lillian Khemmanyvong 17', Editor-in-Chief Last Friday, Woodlawn was defeated by the Livonia Wildcats by the score of 49-34 on Senior Night. Despite the loss, last Friday might have been the best game the Panthers have played all season, as they were aggressive and strategic. "Maybe we ran out of gas...
Read More
2017 Woodlawn Varsity Football Schedule
Date
Time
Opponent
Place
08/17/17
5:00
Dutchtown Scrimmage
Dutchtown
08/25/17
7:00
East Ascension Jamboree
East Ascension
09/01/17
7:00
Live Oak
Woodlawn
09/08/17
7:00
Hammond
Hammond
09/15/17
7:00
Broadmoor
Broadmoor
09/22/17
7:00
Lake Area New Tech
Woodlawn
09/29/17
7:00
St. Martinville
Woodlawn
10/05/17
7:00
St. Michael* Homecoming
Woodlawn
10/13/17
7:00
Tara*
TBD
10/20/17
7:00
Lutcher*
Lutcher
10/27/17
7:00
Plaquemine*
Woodlawn
11/03/17
7:00
Parkview Baptist* Senior Night
Woodlawn
11/10/17
TBD
Bi-District Playoffs
TBD
* Denotes District 6-4A Games
2017 Woodlawn Junior Varsity Football Schedule
Date
Time
Opponent
Place
08/30/17
7:00
Live Oak
Live Oak
09/06/17
7:00
St. Amant
St. Amant
09/13/17
7:00
Broadmoor
Woodlawn
09/20/17
7:00
Dutchtown
Woodlawn
09/27/17
7:00
Plaquemine
Woodlawn
10/04/17
7:00
St. Michael
St. Michael
10/11/17
6:00
Tara
Woodlawn
10/18/17
6:00
Lutcher
Woodlawn
10/25/17
7:00
Plaquemine
Plaquemine
10/30/17
6:00
Parkview Baptist
Parkview Baptist
2017 Woodlawn Freshman Football Schedule
Date
Time
Opponent
Place
08/30/17
5:00
Live Oak
Live Oak
09/6/17
5:00
St. Amant
St. Amant
09/13/17
5:30
Broadmoor
Woodlawn
09/19/17
6:00
Dutchtown
Dutchtown
09/27/17
5:00
Plaquemine
Woodlawn
10/4/17
6:00
Scotlandville
Woodlawn
10/10/17
6:00
Central
Woodlawn
10/18/17
6:00
Live Oak
Live Oak
10/25/17
5:30
Plaquemine
Plaquemine
2016 Football All-District
Jacob Barnes – P, 1st Team
Edward Ducre – OL, 1st Team
Anthony Hardesty – OL, 2nd Team
Kerrington Hill – LB, 2nd Team
Xavier Lodge – DB, 1st Team – RB, 2nd Team
Shaun McCray – LB, 2nd Team
Javin Myers – RB, 1st Team
Kendrell Shaw – DL, 1st Team